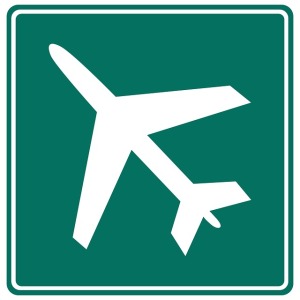 Air Travel to Chicago
Chicago is serviced by these two major international airports:
O'HARE INTERNATIONAL AIRPORT (ORD)
25-30 minutes from the HYATT LISLE
O'Hare International Airport is located is located in the northwestern-most corner of the City of Chicago, and is the largest hub in the nation for United Airlines.
Airlines that service O'Hare Airport are:
United Airlines
American Airlines
Alaska Airlines
Frontier Airlines
Spirit Airlines
US Airways
Jet Blue Airways
Delta Airlines
Virgin America Airlines
Freeway Directions from O'Hare Airport to the HYATT LISLE:
I-294 South to the I-88 Tollway West…Exit I-88 at Rt. 53 South…South on Rt. 53 past Warrenville Road…The Hyatt will be on your right.
MIDWAY INTERNATIONAL AIRPORT (MDW)
30-40 minutes from the HYATT LISLE
Midway International Airport is located on the southwest side of the City of Chicago. Southwest Airlines is the largest airline serving Midway with 253 daily flights. Airlines that service Midway Airport are:
Southwest Airlines
Air Tran
Delta Airlines
Frontier Airlines
Freeway Directions from Midway Airport to the HYATT LISLE:
Cicero Avenue North to I-55 South…Exit I-55 South onto I-355 North…Exit 1-355 at Ogden Avenue…West on Ogden Ave. to Rt. 53…Right (North) ¼ mile to the Hyatt on your left.
Airport Shuttle Service
There are no hotels local to Lisle or Naperville that provide airport shuttle service to O'Hare or Midway Airports. If you are not renting a car at those airports, the Windy City Limousine Service is recommended. The cost is $31 for one person traveling from or to both airports and $10 for each additional passenger—about half the cost of a taxi. Call 1-866-949-4639 toll-free to make a reservation.